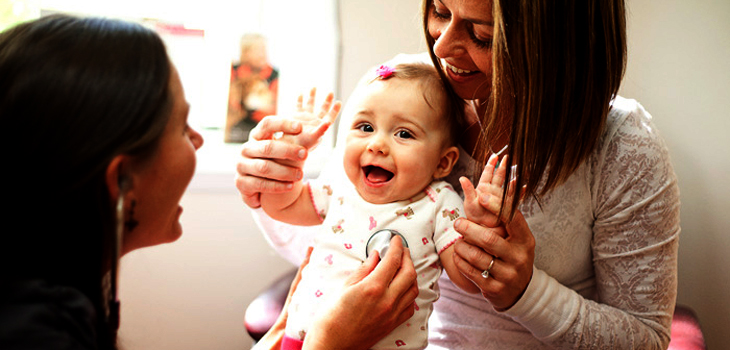 TESTIMONIALS
It's an odd thing to admit you actually like going to your doctor's office – but for me, it's been a true statement since I found Dr. Baker. Aside from providing excellent medical advice, Dr. Baker and her staff create the most welcoming and genuine atmosphere! I've felt I was not only in good hands, but also enjoyed a friendship.
~ Diane

Dr. Baker has helped me improve my health in so many ways in the years she has worked with me. I originally sought her help with change of life issues. Her treatments and suggestions were very effective, and since then she has helped me to attain a level of health and well-being I never expected to have. Her approach to health and wellness is refreshing, insightful, and has sound data to back it up.
She keeps current on medical research and employs natural, herbal & pure treatments to aid her clients/patients in restoration of their health. She lives what she teaches. When something arises that is outside her expertise, she has always referred me to excellent health professionals.
Thank you Dr. Baker
Warmly,
~ Naomi

I absolutely love you right now! I feel like a new man already!! My energy is close to normal for the majority of the day. Something I haven't experienced in almost a year. I know it's only going to get better. 
Thank you!!
~ Matt

In the six months prior to seeing Dr. Baker, I had 3 acute diverticulitis attacks…two of which landed me in the hospital for IV antibiotics as the oral antibiotics were not working anymore.  I was looking at colon surgery.  Dr. Baker was recommended to me and after seeing her, she put me on fairly strong probiotics and started me on a program…. I started on the program when I was fighting the attack (fever, abdominal pain, bloating, etc) and my body was able to fight it off without any prescriptions (for the first time ever). Since then, my colon (and body) just keep getting healthier and healthier.  I don't have the diverticulitis attacks or digestive issues I have had for so many years.  Additionally, prior to this program, I was on high blood pressure prescriptions and high cholesterol prescriptions.  Now I am off all prescriptions.  I easily dropped 30 lbs. (without trying and without being hungry) and my labs are the best they have been in decades.  I feel like a new woman with great energy and I have Dr. Baker's wisdom and knowledge to thank for that!
~ Tracy

Dear Dr. Baker: I want to thank you, so very much, for being wise enough to send my stool to check for blood.  Because of your thorough approach to my gut problem, I was diagnosed on colonoscopy with a…mass… that would soon have become cancer.  WHEW, I dodged the big bullet! Again, thank you, thank you, thank you!
~ Demaris

Seven months ago, I was exhausted, stressed, anxious, and close to quitting a college program that I worked so hard to get into. After being told by my "traditional" doctor that there was nothing she could do, I decided to do some research and stumbled upon Dr. Baker's website. During my 1st visit, Dr. Baker took the time to listen to me and to ask questions and by the end of the visit she knew exactly what was causing my symptoms. With the use of alternative medicine Dr. Baker supported, treated, and counseled me through the past 7 months and now with less than 3 weeks until graduation, I feel GREAT!! Because of Dr. Baker I'm eating 3 healthy meals a day, which has helped my fatigue immensely, I'm less stressed, and I'm going to finish school after all!! So, if you want a care provider who is caring, compassionate, extremely knowledgeable and willing to take time for you, then you've found that perfect provider, Dr. Baker!
~ Brandi

I have been a patient of Dr. Baker's for several months now. In this short time she has conducted tests and asked questions regarding my individual health profile. Her thoroughness revealed important information about my specific body chemistry; its strengths and deficiencies. Dr. Baker then prescribed natural treatment options. The results have already made marked positive changes in my body's function and I look forward to continued increases in general health, stamina, and libido. I have been able to come off synthetic hormones successfully and with dramatic positive healthful changes. I have lost ten pounds of extra weight and feel better than I have in years! I look forward to continuing my health's improvement with Dr. Baker's expertise.
~ Arlene

If you are perusing this and curious as to Dr. Baker's credentials, I can assure you she is outstanding. Her patience and willingness to listen to all the facts are just a couple of the reasons I continue to seek her medical advice. It is very difficult to find a doctor these days that has compassion not only for the profession, but the patient as well. Dr. Baker is one of these doctors. As a cancer survivor, I depend on Dr. Baker for her expertise, knowledge, and care She is thorough and extremely wise in her practice. She has and is still making a huge difference in my physical well being. Thanks to her, I am on the road to feeling the way I did (if not better) before cancer.
~ Christy

My experience with Dr. Baker has been a very positive one. She is educated, professional, dedicated, and compassionate about her work. Since my nine year old daughter was diagnosed with JRA (juvenile rheumatoid arthritis), her treatment has included strong prescription medications. I had many concerns about side effects and long term use of these drugs, so I sought a healthier alternative and made an appointment with Dr. Baker. Dr. Baker was able to treat my daughter's symptoms and pinpoint the source of her illness. Because of Dr. Baker we have seen great progress in my daughter's health.
~ Karen