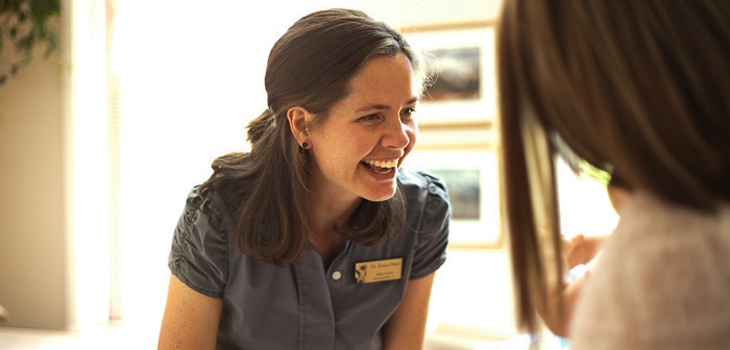 DR. EMMA BAKER ND
Dr. Emma Baker is a primary care physician who focuses on making people healthy instead of just treating them when they're sick.
Dr. Baker's clinical background lies in family medicine and women's health. Dr. Baker, who graduated from the National College of Naturopathic Medicine of Portland, Oregon in 2002 and earned her Magna Cum Laude Bachelor of Arts degree at the University of Colorado, Boulder in 1996, has dedicated years of study to women's health issues and has trained under some of Portland's leading women's health specialists. After earning her medical degree, she focused on alternative cancer therapies while working at an integrated medical center for breast cancer. Now, as a mother herself, her passions have broadened to include fertility and pediatrics, both principle areas of her practice.
Dr. Baker focuses on empowering individuals and families to tap into their personal healing powers and make healthy choices for themselves, their children and the world around them. "I became a naturopath because I believe in the bigger holistic picture," she says. "I want the recommendations I'm making to my patients not only to be good for them, but to have a ripple effect on their families, their community and our planet."
When away from the office, Dr. Baker enjoys time with her husband and children, traveling, speaking Spanish, hiking with her dog, horseback riding, and gardening.